Showcase your work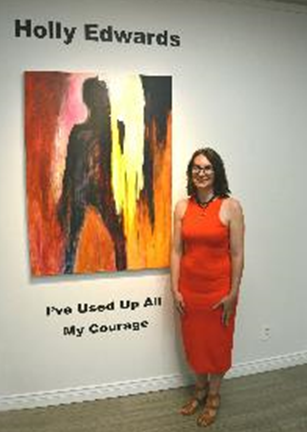 Besides the rewarding experience of showing your work publicly, an exhibition is a great way to network and meet potential clients. It's also an opportunity to talk about your process, your vision and your ideas. And, maybe even motivate a few people in the process!
Each month, we mount a new exhibition which can be in any of the visual arts. While many of our exhibitions feature local artists in Hastings County, Madawaska, Haliburton and the Kawarthas, we welcome exhibition applications from artists everywhere!
We're working on the 2023/24 exhibition schedule right now. Interested in having a show?


Deadline for submissions is
August 31, 2022
Here's what we need from you
A proposal for the exhibition, including any technical support you'll need

Artist statement: Include media, technique, and theme or context of your work (maximum 1,000 words)

Current resume and bio (maximum 3 pages)

Up to 10 jpeg images of recent work (jpegs should be 300 dpi and a maximum of 2 mb each)

Image list: title, date of execution, medium and dimensions, pdfs of relevant support material (articles, reviews, catalogues, etc.


How to send us your stuff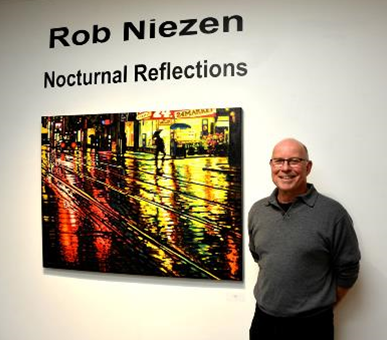 Email your application to: This email address is being protected from spambots. You need JavaScript enabled to view it.
Your submissions should be in Microsoft Word or pdf format (we need digital files, so linking us to your website isn't sufficient)While we prefer digital submissions.
Or, mail it to Molly Moldovan, Art Gallery of Bancroft, 10 Flint Avenue, Bancroft, ON K0L 1C0. Unfortunately, we are unable to return hard copy submissions.
If you're selected for an exhibition
We'll notify you by email after we make our selections in October 2022.
Typically we mount the show on the first Sunday of the month. The opening reception starts at 7:30 pm on the first Friday of the month. You'll have an opportunity to give a talk about your work, and answer visitor questions. We take down the artwork at 10 am the Sunday morning following the show close date. You will be responsible for the safe delivery and removal of your works from the Gallery. If there are any Covid restrictions imposed during the exhibition, we may have to make adjustments to opening receptions.
Molly Moldovan, Kelly O'Neill & Robin Tinney
Curatorial Committe
Download our guidelines and floor plan here.

We can't wait to see what you've got to show!